About Us
Lifestyle Images was founded by Alexandra in 2001 when she settled in Hobart Tasmania. Before that, she ran a successful photographic production company in Sydney, NSW, providing photographic services to a diverse range of clients including: weddings; fashion; portraiture and commercial projects. Alexandra draws on this experience and also her fine art background to provide superior and creative, wedding and portraiture services.
WEDDINGS
I feel privileged helping to document a gathering of people who are celebrating a couple embarking on married life together.
I love photographing weddings but it takes patience and experience to know when to take the shot and anticipate the next magic moment.
I combine my artistic and classical styles with a photojournalistic edge, which gives my work its unique quality.
The reportage style of wedding photography is great but I also recognize the importance of capturing those all-important family shots. Of course all of the guests at a wedding are there because they are near and dear to the couple but I make it my business to know who the family members are. I do my homework, so I know who is who amongst the crowd.
I'll photograph your wedding quietly and discreetly, letting you do what you should do on your wedding day; enjoy it!
Shooting your wedding day is just the beginning. While you're away on your honeymoon I'll individually assess and edit your images. Time and care is given to this post-production stage to create stunning images.
Would you leave such and important job to just anyone?
PORTRAITS
My idea of a truly great portrait is one that captures the personality of the subject. The photo session is a relaxed experience, in which images are created in a fresh and natural style. After the shoot you can choose images from our secure online gallery. There is no high pressure selling. You can decide in your own time which of the prints you would like to purchase.
Someone once told me that a wedding photographer has no repeat business. I'm so fortunate to photograph weddings but just as blessed to be able to document another part of peoples lives – their families. Sometimes they're families I have not met before but mostly they're couples who I have documented their wedding and then I'm asked to photograph more incredible moments in their lives – their children and families.
BIO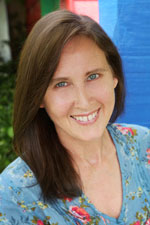 I love capturing images that reflect life. I chose Lifestyle Images for my name for this reason. Photography preserves moments; snippets of time, held in an image, so you can share your memories and revisit your history.
I started in photography with a love of black and white imagery; processing my own film and watching my pictures develop before my eyes. I printed on fibre-based papers, then toned and retouched them by hand. I have adapted these techniques to my modern digital darkroom using incredible software such as Photoshop. Professional Canon camera equipment, combined with a strong understanding of light, composition and timing gives me the ability to create great images—but it's my way with people that allows me to capture amazing ones.
Each picture is crafted by subtly tweaking contrast, colour and tone. When looking for a photographer, this crucial phase of postproduction is often overlooked. It produces a style just as relevant as capturing the image itself. I dedicate many hours to this postproduction process, so that every image I create has the 'Lifestyle Images' style.